HERBARIUM, since 2016
Objects, flowers, cut out from international banknotes, each 20 x 26 cm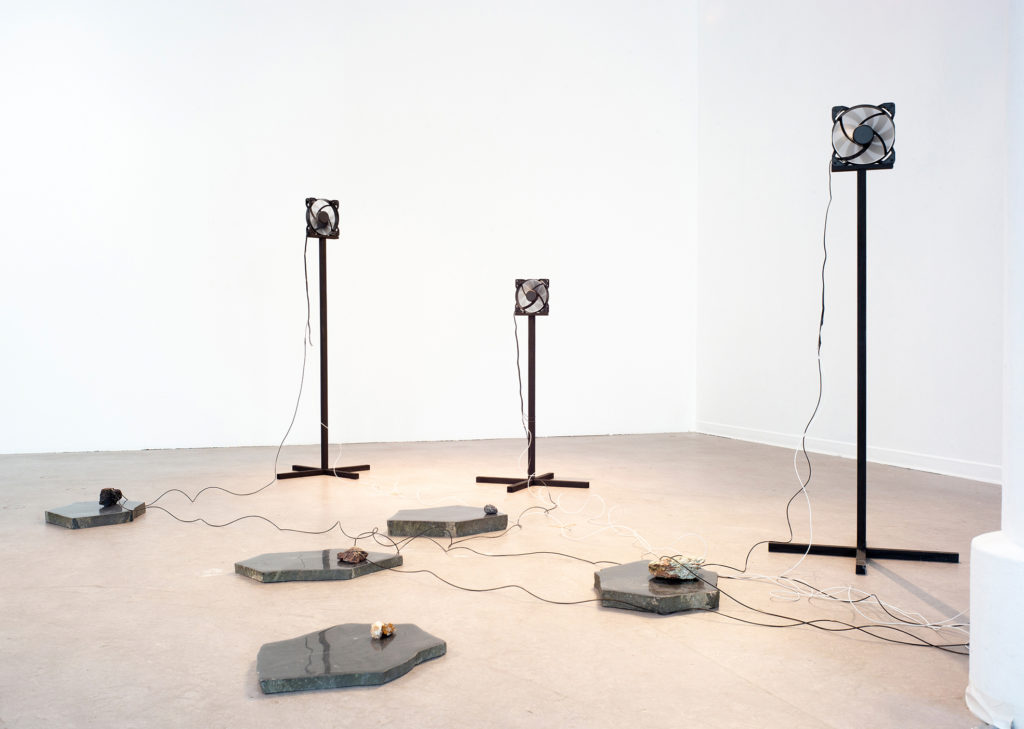 ELECTRIC LANDSCAPE, 2020
Installation, Slices of basalt colums, volcanic rock, galvanically copper-plated, cables, pc-fans, wood
STATEMENT
In my artistic body I work with commensurabilities and processes of creating value. Definitions of luxury and money, exclusivity and precious goods as well as their questioning are hubs in my work.
In different media, ranging from painting and drawing to objects and installations I work on questions that find their origin in the financial world, the economy or royalty and fashion. Performances and interventions are also part of my work which are often developed site-specific.
The allurement and poetry of "forbidden", unusual and sometimes rare and expensive materials fascinate me. This corresponds to the topic of commensurabilities – what are todays values and luxurious goods and how are they created? Today values are established rather rapidly – and destroyed equally fast. The mechanism behind these processes are one of the core aspects of my artistic practice.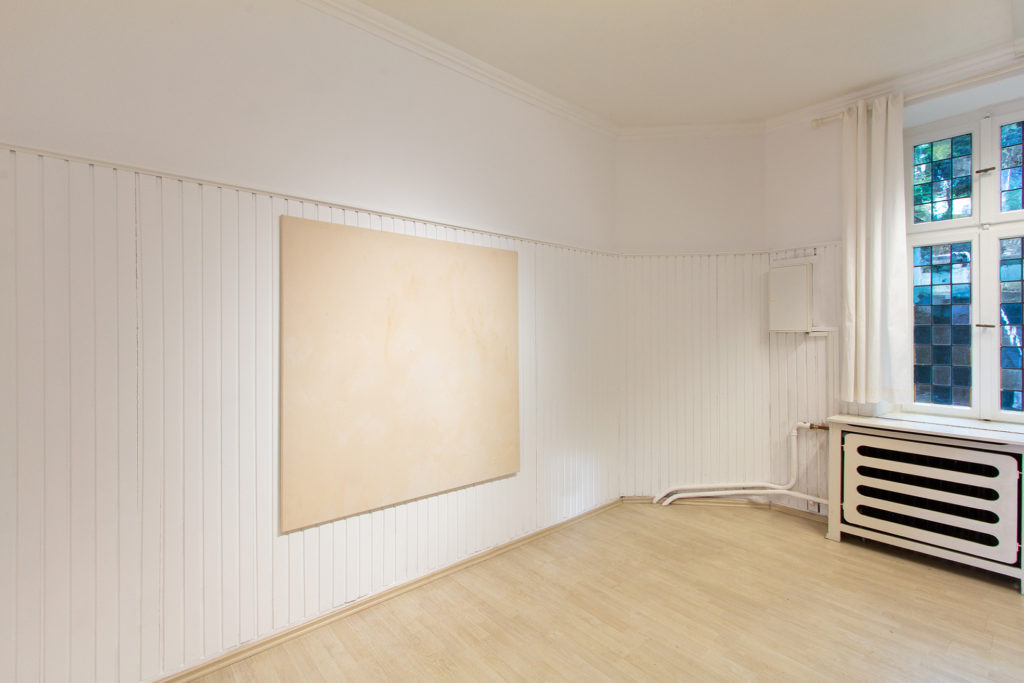 COMTE DE BRISMAND, 2016
From the series "Cham-Paintings"
140 x 140 cm, Champagne on cotton
These three works show a few of my current topics that all revolve on values and the difficulties in determining them, also in relation to other influences in society.
Herbarium is a collection of flowers cut out from international banknotes. Especially the connection of "Blüte" to counterfeit money links to the artificial nature this herbarium has.
Electric Landscape is a recent work dealing with the influence of Bitcoin-Mining to nature and the energy consumption in Iceland. An abstract landscape comprising of slices of hexagonal lava columns, PC-Fans and copper-plated, volcanic rock is shaped, with the rocks, due to their copper-plating, being part of an electric circuit powering the PC-Fans. The whole landscape is only used as a means to generate the electricity needed – with the server farms having surpassed the demand of all private households in the country in winter 2019.
The last work, Comte de Brismand from the series Cham-Paintings, is a piece of cotton set in Champagne until evaporation. With an appearance somewhere in between a marbled paper and a dirty mattress, the works of the series question the nature of the expensive liquid they were created with.
The videos dive further into my recent topic of Iceland as an example for the disruptive and volatile nature of out global financial economy, by incorporating sound art into my work as well. Descriptions are given next to the videos on Vimeo.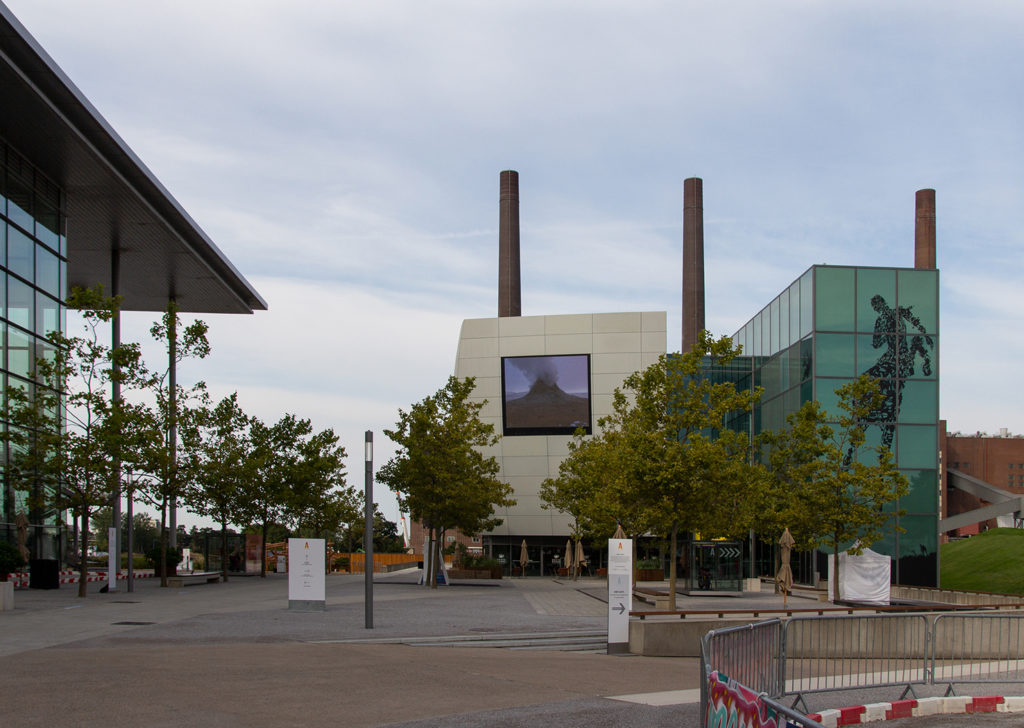 Mehr über den Künstler?
Dann hier entlang …