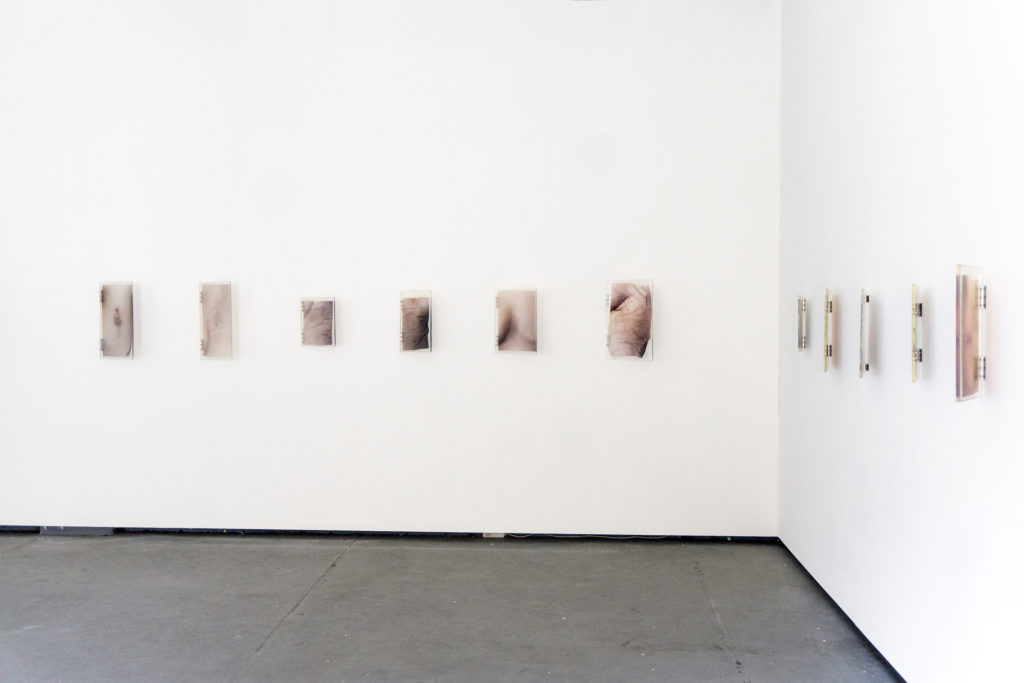 SKIN FOSSIL, 2020, Resin and Printed Clothes
The series of Skin fossil works contains images of scars and marks that have accumulated on the artist's body over time. With the help of hinges, the fossils get attached to the wall, resembling doors or book pages. Passing by the fossils, the viewer can basically "read" or "flip" through these pages full of skin traces. These traces are immortalized in a resin fossil form and can be seen as an archive of the physical transformation process of the artist's body.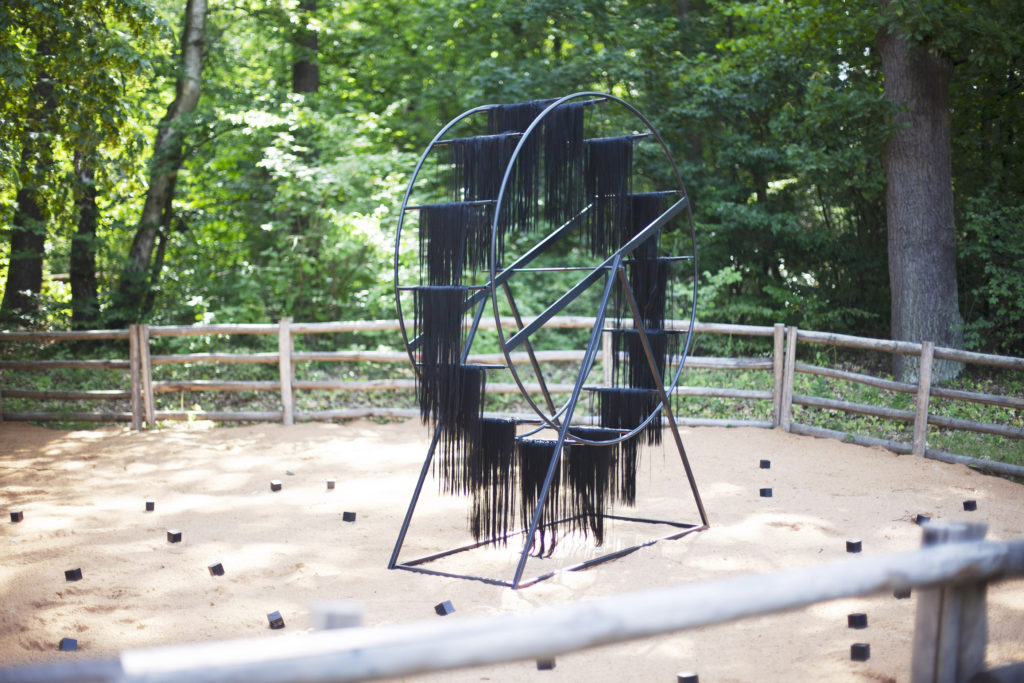 Playframe For Transcendental Body, 2019, Metal, Hair, Wood and Sand, Variabel Dimension
The work "Playframe For Transcendental Body" deals with the absurdity and brutality of play installations and their functionality. The work was installed in a cage right after the entrance to the Tiergarten Nürnberg. The oversized hamster wheel, which is adapted to the size of a human being, is reminiscent of a playground object and can be regarded as a conceptually hybrid artefact. This artefact is embodying not only the tension between playful freedom and functionalism, but also between humans and animals.
Through my research and works i challenge myself to explore the language of organic structures and natural materials. Nature's sustainability is ensured by a synergy of transient substances. Their common rhythm and their dynamics of communication always remain at a temporal state. On the contrary, industrial materials imitate the "nature" and "the natural" by being enduring, long-lasting for human's convenience.
Our perception of nature and landscape is constantly shaping the relationship between us and our everyday encountering surroundings. At the same time, the artificial materials and their process of imitation are also influencing our perception of what "nature" actually is and how it's defined.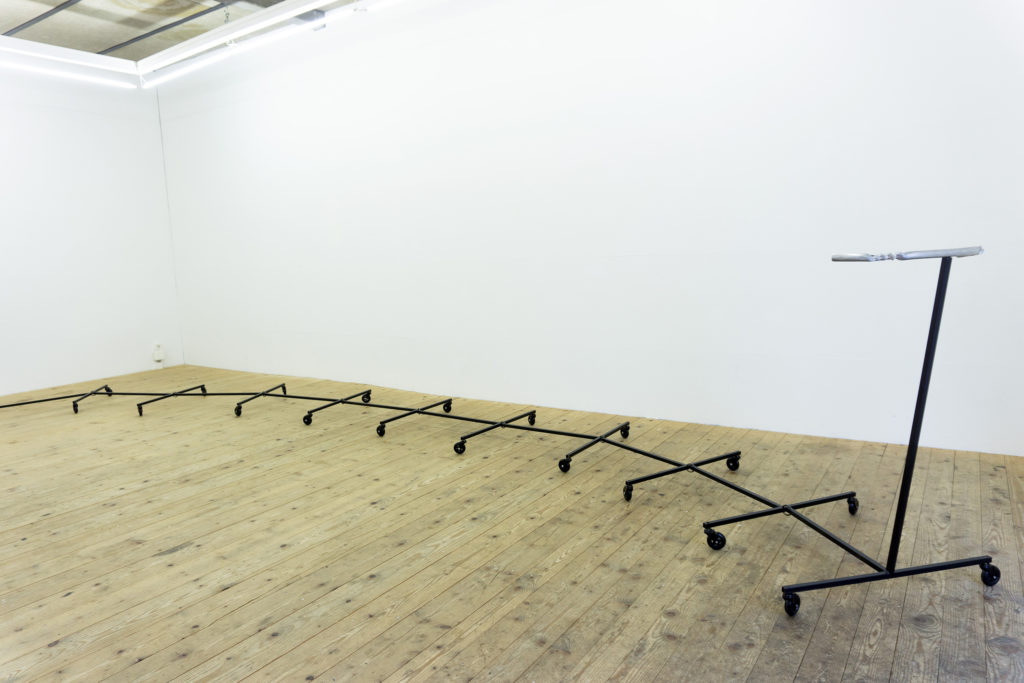 GROUNDED, 2021
The piece "grounded" is a site-specific installation that is made for the off space sic! elephanthouse in luceren, switzerland. the exhibition space transforms into a playground. A place of retreat, suspended between safety and danger, between brutality and poetry, marked by traumatic and emancipatory memories from her childhood in Seoul. In sic! Elephanthouse, Yoon explores the programmed functionality of this place and questions the subjectivity of play.
Mehr über die Künstlerin?
Dann hier entlang …