In der Rubrik "Kennst Du eigentlich?" stellen wir dir Orte vor, an denen Kunst gemacht, gezeigt, besprochen oder anderweitig zelebriert wird. In 10 Fragen und 10 Antworten lernst du nicht nur die Räume, sondern auch die Verantwortlichen dahinter besser kennen.
Von Isabella Engelhardt & Paula Wunderlich
(Das folgende Interview ist nur auf Englisch verfügbar./The following interview is available in English only.)
VASiSTAS:
First of all, who are you?
Assembly Room:
We are Natasha Becker, Paola Gallio, and Yulia Topchiy. We are independent curators and co-founders of Assembly Room, which we opened in August 2018.
Assembly Room is an art gallery and space for independent women curators to achieve success through community. We believe in coming together to collaborate, break the rules, defy the status quo, and create compelling art, exhibitions, and experiences. Our mission creates new opportunities, ideas, and conversations that will lead to female-identified curators achieving groundbreaking and inspiring results. We offer opportunities for curating exhibitions, we host monthly Curator Meet Up's, and we accept proposals for special screenings, talks, and performances at our Henry Street space.
"Assembly Room is an art gallery and space for independent women curators to achieve success through community."
VASiSTAS:
Where can you be found?
Assembly Room:
Our space is located at 191 Henry Street in Lower Manhattan. We are in the intersection of Chinatown and the old-school NYC area Two Bridges, between the Manhattan and the Williamsburg bridge. We are open to the public Thursday to Sunday, 1 to 7 pm, and by appointment.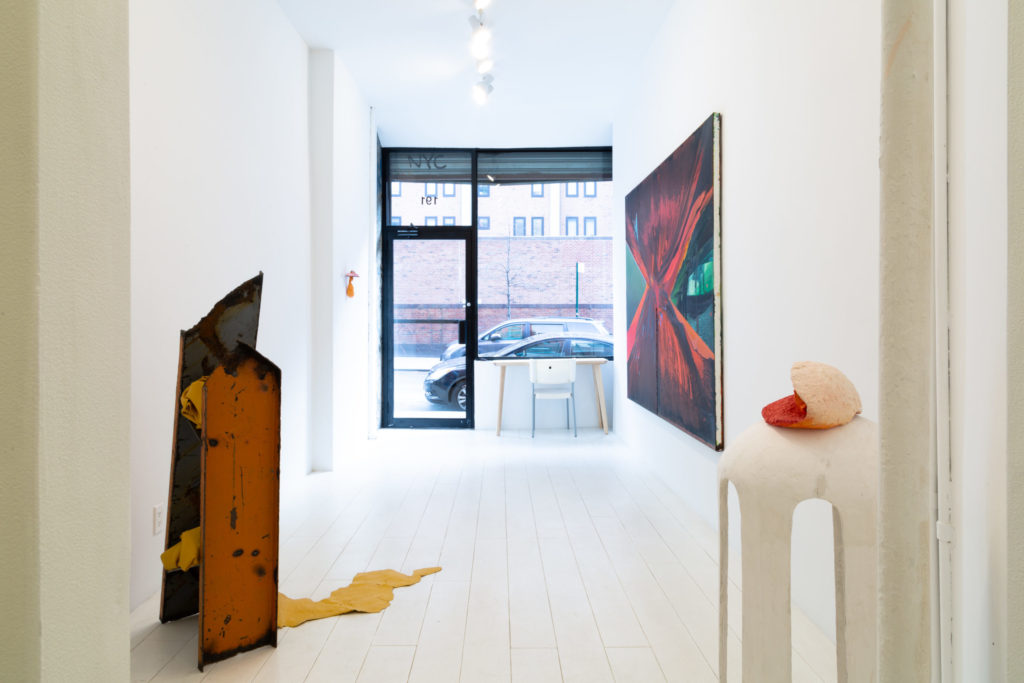 VASiSTAS:
Where can you be found when you are not in this space?
Assembly Room:
Being Assembly Room fully funded by our three founding Curators, we all work full time outside our gallery. Natasha is a full time independent curator and her clients include artists, galleries, museums, and arts organizations. Paola works in the hospitality business in Brooklyn, and Yulia works as a Head of Sales for Finarta, a global network for international art dealers. So we are usually working, running around the five boroughs, attending opening and art events, or enjoying down-time with our partners and families.
VASiSTAS:
Why is New York the best setting for your space?
Assembly Room:
New York is a city where we are based; it's our adopted home. This is also a place where we met and started collaborating. It's where our community of curators, artists, and supporters is based, so it's natural for us to have our space here. And of course, it's a dynamic, international art city.
"I'm a wild animal. My career doesn't follow a linear path."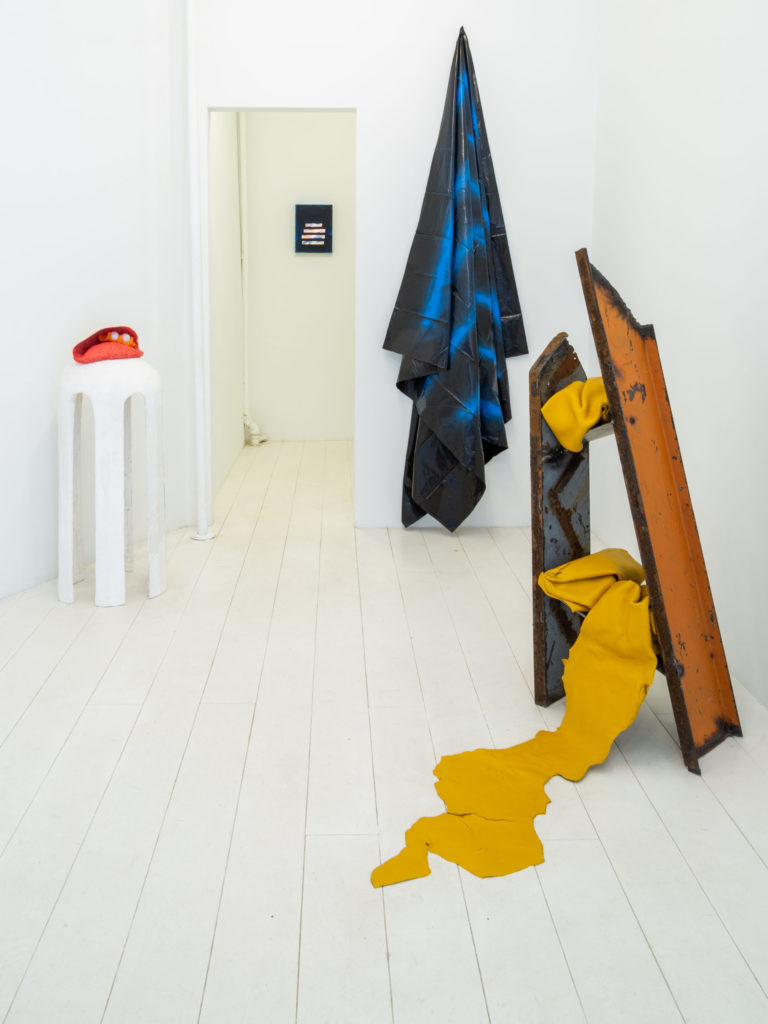 VASiSTAS:
We bet there must have been a lot of great moments during your career. Which one comes to your mind first?
Assembly Room, Yulia:
The most vivid memory I have is of my first immersion in the NYC art world while still in Graduate School. I was working at Artists Space, preparing for the installation of Zaha Hadid's drawings and animations elaborating her projects for the Rosenthal Center for Contemporary Art in Cincinnati and her design for the Center for Contemporary Art of the XXI Century in Rome. She was very involved in her installation and often visited the site; she was warm and very professional.
At the same time, I was working alongside Letha Wilson, selecting artists' works from the Artists Space archives for the slide show in the small space by the front desk, my very first curatorial project. I feel a bit ancient to remember the times when artists submitted slides, and that's how curators used to select works for their projects and exhibitions.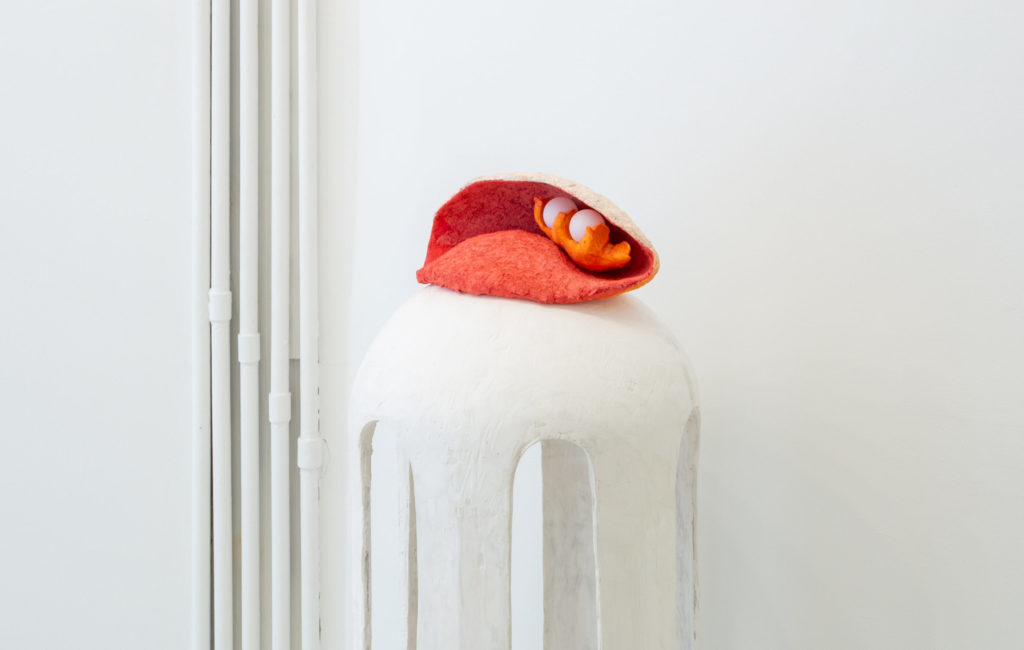 Assembly Room, Paola:
I'm a wild animal. My career doesn't follow a linear path. I studied fine art, and I became a curator because I care about art, artists and because I want to create opportunities and a robust community around me. I felt that the only way to stay consistent with my principles was to be independent and try not to turn into a bureaucrat of the art.
I work mainly with young and underrepresented artists. I have a long list of amazing memories from each of them. Maybe the best one is the first time I went to deliver a piece I've sold to an important Italian collector, black, when I started my first space in Milan. It was a sculpture by Stefano Mandracchia and we placed it in the collector's living room between a piece by Tom Friedman and Eva Rothschild. I felt great. I felt happy to have worked to put that artwork in such a collection, and I feel good to have worked to support a young artist, struggling to pay rent and buy supplies. I've decided there I would have always advocated for the forgotten and the first starter.
"The greatest moment of my career […] was also my greatest failure. At least one of the artists in the show stopped talking to me!"
Assembly Room, Natasha:
The greatest moment of my career was curating my first art exhibition because it was also my greatest failure. I made all the rookie mistakes and at least one of the artists in the show stopped talking to me! But I learned so much; always ask about a budget, work with what you have, build support, nurture relationships, trust yourself, ask for what you want, negotiate, be patient etc etc.
Fast forward ten years, I am proud to say that I have traveled to many parts of the world, I have worked with terrific artists and colleagues, and curated more than twenty exhibitions. Recently I co-curated two exhibitions for the new art gallery at the Ford Foundation Center for Social Justice in New York. More than 5,000 people attended each one. It was a huge affirmation of the power of art and ideas, exhibitions, and institutions to engage people and intervene in culture.
"We are the only space in NYC for female-identified curators with a physical space."
VASiSTAS:
What is it about your space that makes it indispensable for the city?
Assembly Room, Yulia:
We are the only space in NYC for female-identified curators with a physical space. Each show is curated by women in our area, giving each curator a platform to physically engage with the audience, our network of artists, curators, dealers, press, and institutions. We are also a space to host workshops to advance curators' careers and help them navigate the art world with our support and encouragement.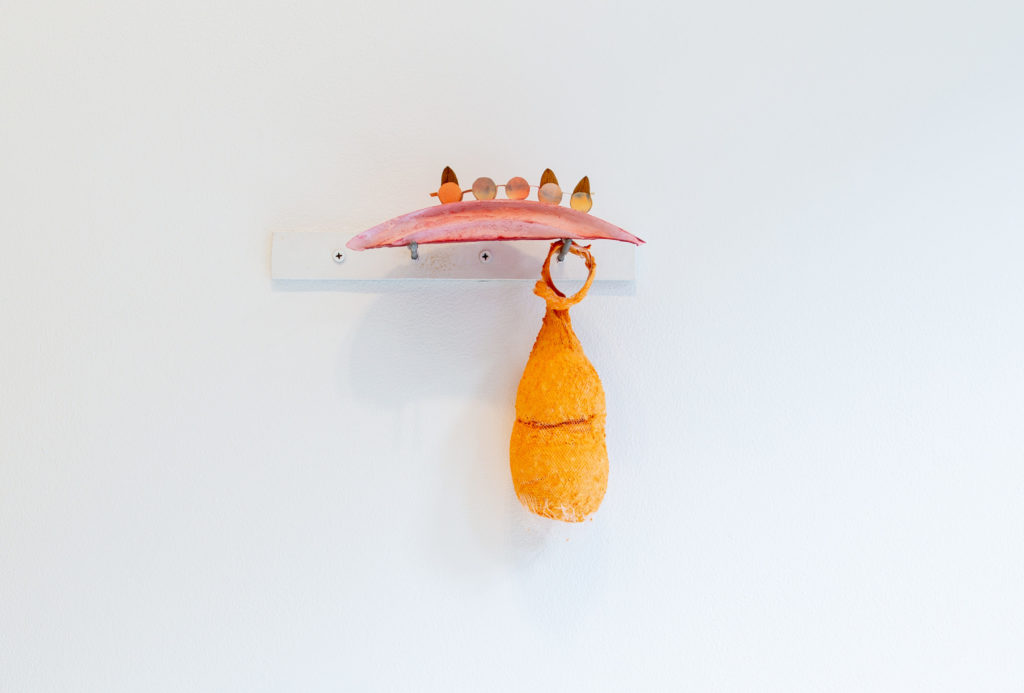 Assembly Room, Paola:
We opened AR because it was needed. Art, as several other professional fields, is a boys club. It is essential to create a safe space where independent female-identified curator can be supported and can have a voice. I wish the world would not need places like AR, but unfortunately, it does. But as women and as immigrants to this country, we also know that gender and racial inequality are real, and there are several recent studies to prove it (POWarts Salary Survey). Our mission and programs are dedicated to overcoming these challenges.
Assembly Room, Natasha:
We also contribute to the cultural diversity and internationalism of New York City. I am from South Africa, Paola from Italy, and Yulia was born in Russia. Most of our friends and our community is also from elsewhere. Together we contribute to and sustain the global culture of the city.
"Inspiration in New York can come from everywhere."
VASiSTAS:
Where do you draw inspiration from?
Assembly Room, Yulia:
Inspiration for the community and programming comes from spaces we like: A.I.R Gallery, Pioneer works, Spring/Break Art Show, the Wing co-working space, the Underground Museum in LA, our curators, artists, and supporters. Inspiration for the shows naturally appears from conversations with one another, artists studios, the social and political climate we live in, and communities we want to serve in our immediate neighborhood and beyond.
Assembly Room, Paola:
Inspiration in New York can come from everywhere. I'm profoundly inspired by the misfits and outsiders. For example, from Artis Spaces Run that stayed open despite the market, and real estate speculation, organizing themselves in autonomy and finding their place into the conversation on a higher level like Canada, Pierogi, Regina Rex, Underdonk, Soloway, Bodega, Microscope and more. The other day, walking on the East Village, I found a sign on the sidewalk saying "Stop bitching and make some art!", that's it, I just run in some strong inspirational statement Old Fashioned New Yorkers style!
Assembly Room, Natasha:
I am inspired by people who keep their spirits up, past experiences, hard work, by international cities, by travel, nature, art, food, literature, music, film, biography, etc. As Alfred Hitchcock said, ideas come from everything.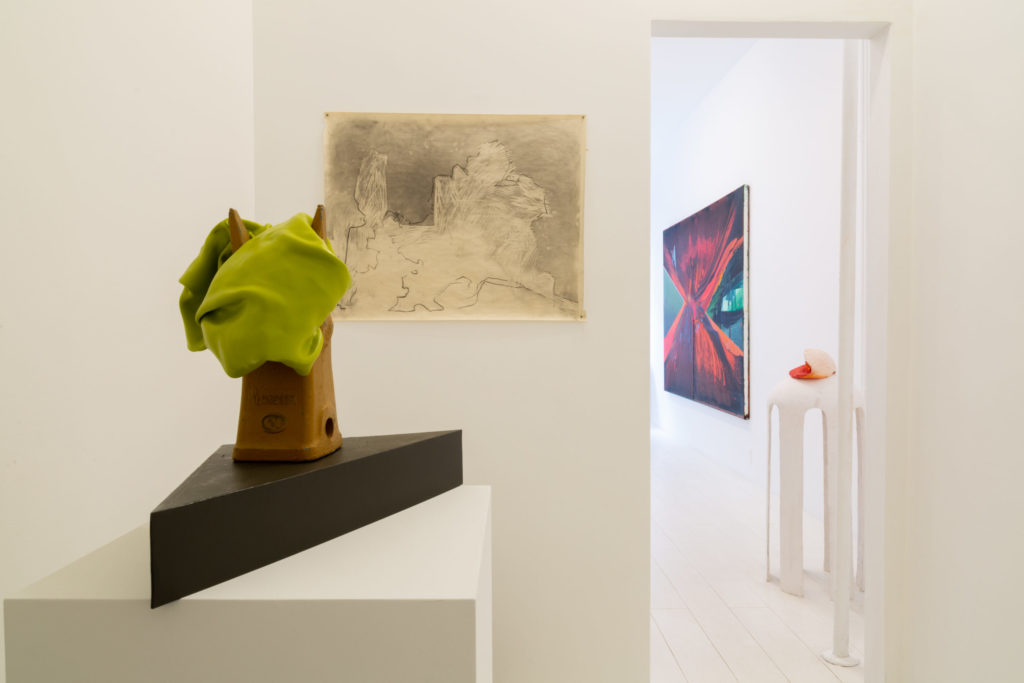 VASiSTAS:
What is next on your to-do-list?
Assembly Room, Yulia:
I would like to get more grants for Assembly Room to support our curators who apply for the open call and pay our artists a stipend when they are engaged in programming and conversations. I think all three of us would love to concentrate our time and commitment to the Assembly Room and be able to sustain a living working only at our space, full time. We also would like to start a residency program during Spring/Summer in our Sidewalk Space for emerging artists.
Assembly Room, Paola:
Don't give up.
Breathe.
Stay focus.
Breathe.
Catch that train on time.
Breathe.
Say no to the third Martini.
Breathe.
Avoid Trader Joes during rush hours.
Breathe.
Assembly Room, Natasha:
As Yulia said, first on our list is to continue building the program at Assembly Room. Second, as Paola remarked, to breathe through the stressors of our lives. I will add, as the third thing on our list, to have fun!
VASiSTAS:
What is a must-attend event? What is probably not worth a visit?
Assembly Room, Paola:
Must to see the show from our 2020 guest curators open call @AR:
Opening on January 17 on view to February 23, NEW YORK MEETS TBILISI: REFRAMING OTHERNESS, curated by Nina Mdivani, a two-person show featuring: RUSUDAN KHIZANISHVILI, JULIANA CERQUIERA LEITE.
From June 28 to July 26, Now That We Have Established a Common Ground, a group show curated by Lila Nazemian, featuring Eleana Antonaki, Sara Ouhaddou and Orlee Malka, whose works explore knowledge preservation and production.
If you are an independent woman curator, and you are in NYC, join us every 3rd Wednesday of the month, we host our free curatorial Meet Up! It is an informal gathering of female identify curators, where we discuss projects, collaboration, and we support each other on our carrier ups and downs.
VASiSTAS:
Last words? (Room for your personal fortune-cookie-wisdom.)
Assembly Room, Yulia:
We are excited to spread the word about Assembly Room and our mission beyond New York City, thank you for allowing us to share who we are and what we do with you. Please feel free to follow us on IG @assemblyroomnyc and follow our programming on assemblyroom.nyc.
Assembly Room, Paola:
Resist!
Assembly Room, Natasha:
I like a quote by Scott Adams, the creator of the popular Dilbert comic strip: "Creativity is allowing yourself to make mistakes. Art is knowing which ones to keep."
Visit their latest show "New York Meets Tbilisi: Defining Otherness – Part I" till February 23, 2020 or see their upcoming exhibition "It's All Chemical" from March 1, 2020 on.
Assembly Room is open Thursday to Sunday, 1 to 7 pm, and by appointment.
Visit their website to find out more about them.
You want to know more about another specific space!? Tell us about it!